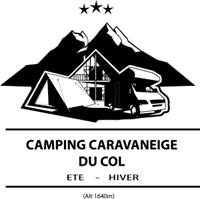 Your next stay at the Toussuire
Your next stay at the Toussuire
Camping Caravaneige du Col * * *
Welcome to <strong>camping Caravaneige du Col *</strong> * * 1650 m altitude: more than a campsite, it is a set of accommodation and services solutions for your holidays and seminars business summer and winter.
We welcome you in hiver du 19/12/20 au 17/04/21 and in été du 12/05/21 au 19/09/21
L'accueil est ouvert de 8h30 à 12h30 et de 15h00 à 19h00.
Ideally located on a privileged site in the heart of area of Sybelles, 800 m from the Centre of The Toussuire, the <strong>camping Caravaneige du Col * *</strong> * enjoys an exceptional panorama facing the Needles of Arves (<em>Maurienne, Savoie – France</em>).
A <strong>free shuttle bus located at 80m</strong> allows you to reach the Centre of the ski resort and 450m from the 1st chairlift.
Our main goal is the success of your mountain stay in summer as <strong>in winter</strong>.
At the<strong> camping Caravaneige du Col *</strong> * * we welcome you with your tent, your CaravanYour camping car but we also offer you the mobile homes rental, Cottages or evencomfortable apartments.
In any case, you will enjoy the Services made available to you for a <strong>successful stay with family</strong> and <strong>friends</strong>.
Information about your ski stay
News of the camping du Col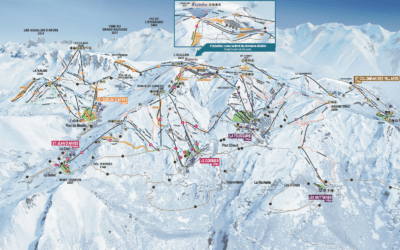 Guichets des caisses, perches des téléskis, barrières de sécurité des télésièges, bornes automatiques de retrait de forfaits… Le domaine skiable des Sybelles a protégé toutes les zones de contact pendant votre transport sur nos remontées mécaniques et dans...
Read more
Le Camping du Col in figures
CAMPING DU COL – LA TOUSSUIRE/LES SYBELLES
Your next vacation..
Enjoy an ideal setting, facing the Aiguilles D'ARVES, to spend your next stay at the Toussuire – Les Sybelles in Savoy.