Largest cycling area in the world
The Maurienne
La Maurienne, the world's largest cycling area
The Maurienne Valley in Savoy is a huge game territory for cyclists. With 1600 km of road, 11 mythical passes of the tour de France, the Maurienne became in a few years, the largest cycle area of the world.
180km long, this playground is much appreciated by the cyclosportsmen who try, from the spring, to travel the many mythical passes of the Alps, such as the Col du Glandon, the Iron Cross, the Galibier, the Madeleine, the laces of Montvernier, the rise of the Toussuire or Iseran.  Each year, teams from the tour de France come to train on the many kilometers of road. 
The Camping du Col 3 stars is located close to all these great mythic passes of the Maurienne :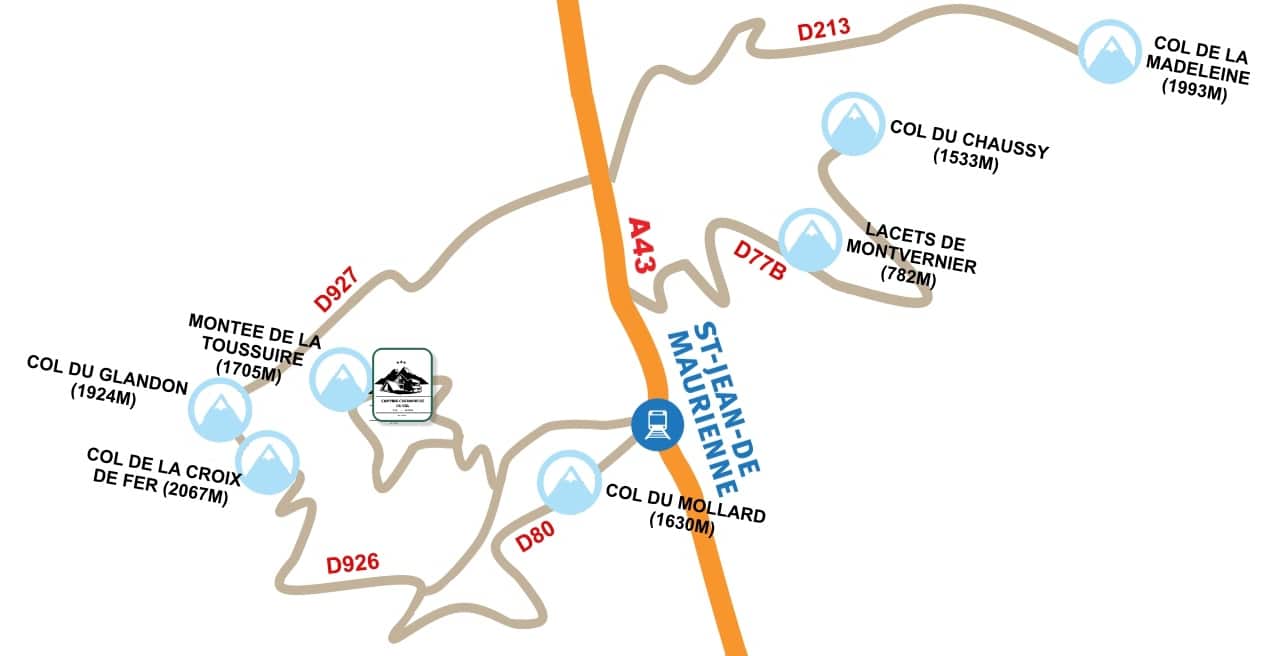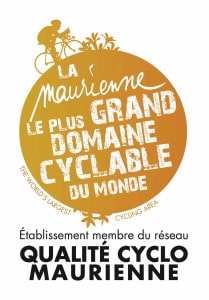 The camping du Col is labeled quality cyclo Maurienne
To offer a service adapted to the demand of cyclists (road, mountain bike, electric bike), Maurienne tourism has created the label "quality cyclo Maurienne" which gathers voluntary establishments and involved in the reception of cyclists .
Vous trouverez à votre disposition : un local à vélos fermé à clés, un pied d'atelier et nécessaire de réparation incluant un compresseur ainsi qu'un poste de lavage.
Cycling activities in summer
Near the camping du Col, the cyclosportive will be able to brave the many passes and climbs by bike. find the details below: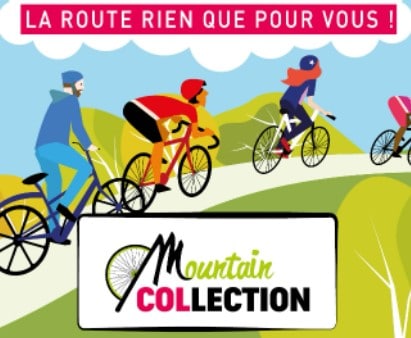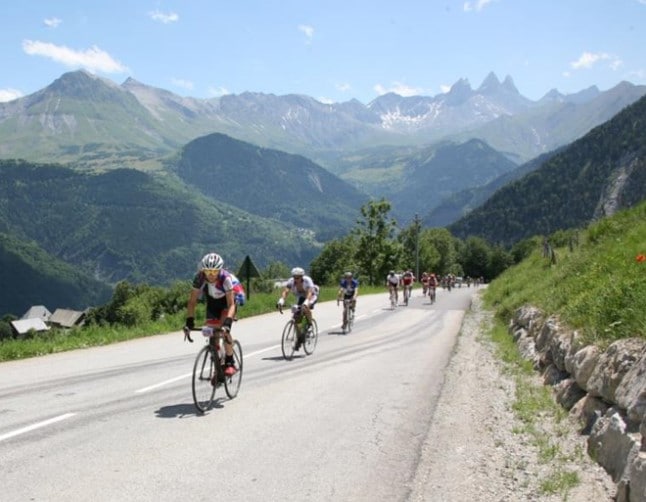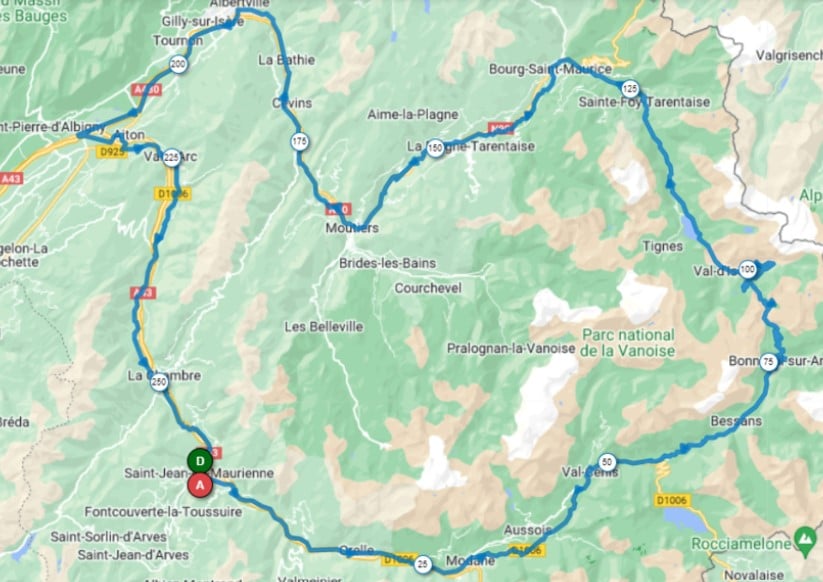 Mountain collection
C'est l'ascension par la route de plusieurs cols routiers de Maurienne, avec un tampon de validation à l'arrivée, et près de 5000€ de lots à gagner !
15 Montées possibles
15 dates à retenir
15 Tampons à collectionner au max.
15 routes fermées aux voitures
Du 18 juin au 28 août 2022
Près de 5000€ de lots à gagner
Pas d'inscription
Challenge gratuit !
Grimpée chronométrée de la toussuire
Tentez de battre le record de la montée et mesurez vous à nos champions locaux: William Turnes (double champion de France Master FFC) Lorna Bonnel, (double championne du monde de ski alpinisme) et beaucoup d'autres..
Dimanche 31 juillet 2022
Remise des dossards à partir de 8h30 sur place.
Départ du Rond Point de l'Opinel à Saint-Jean-de-Maurienne à 10h.
Arrivée à La Toussuire, devant l'Office de Tourisme.
La poule au vélo d'or
La Poule au Vélo d'Or a imaginé pour vous, cyclistes en quête de défis.
Deux parcours aux caractères bien trempés. Ils auront en commun le col de l'Iseran, plus haut col routier des Alpes, qui culmine à 2764m d'altitude.
La Maurienne, un nom qui résonne dans la tête de tous les amoureux de grands espaces.
Vous souhaitez vous évader, prendre de la hauteur, respirer le grand air ?
La Maurienne avec tous ses grands cols, vous attend.
Libre à vous de réaliser ces parcours en mode chrono ou bien en mode baroudeur.
Summer calendar cyclo
You will find below, all the cyclo events, close to the Toussuire for this summer.  For more details, you can click on each summer event card: 
No Events on The List at This Time
CAMPING DU COL*** - LA TOUSSUIRE / MAURIENNE
Your next vacation..
Enjoy an ideal and sunny setting, facing the Aiguilles D'ARVES, to spend your next stay at the Toussuire in the Valley of the Maurienne in Savoy.